I love spring so much, and I'm so happy to be leaving cold temperatures behind! I always get excited about all the springy things, like gardens, sitting in the sun, and fun dresses!
This afternoon I found myself browsing through vintage dresses, and boy let me tell ya, WOW! I knew immediately I had to do a blog feature, the only question was, which ones to feature?
I wish I could show you all of them, but I had to narrow it down to a handful. Here's just a few of my favorites.
Cute cute cute green dress! I can see myself twirling and spinning at a lovely outdoor spring party. This dress is from the 1950s by
1919 Vintage
.
You can purchase this vintage sun dress by clicking
HERE
.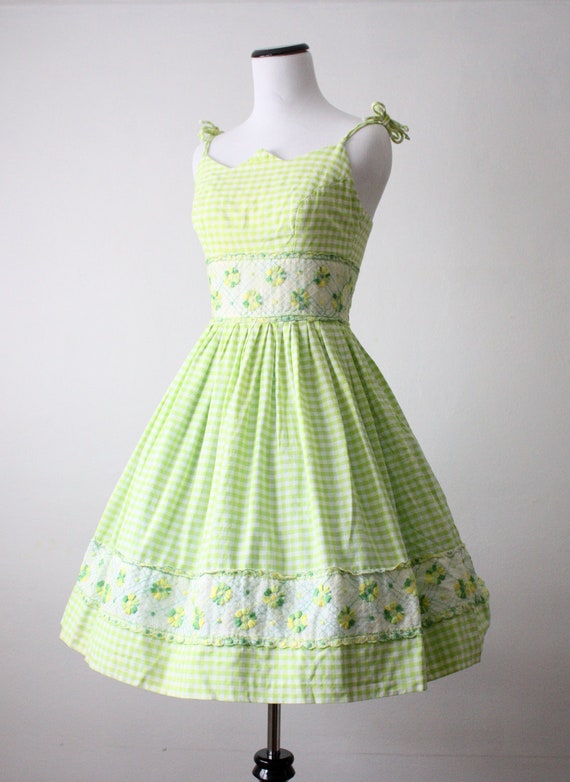 This one's a bit more modern (90s) but Chartseuse is one of my absolute favorite shades of green. This green silk maxi dress is from
Bare Bottom Vintage
, you can purchase the dress
HERE
. I've had a thing for maxi dresses lately, and this one has me drooling.
Vintage 1950s wedding dress from
Intuition Vintage
. Yes please! Love all the layers. I need more dresses with layers! Click
HERE
to buy this dress for your wedding!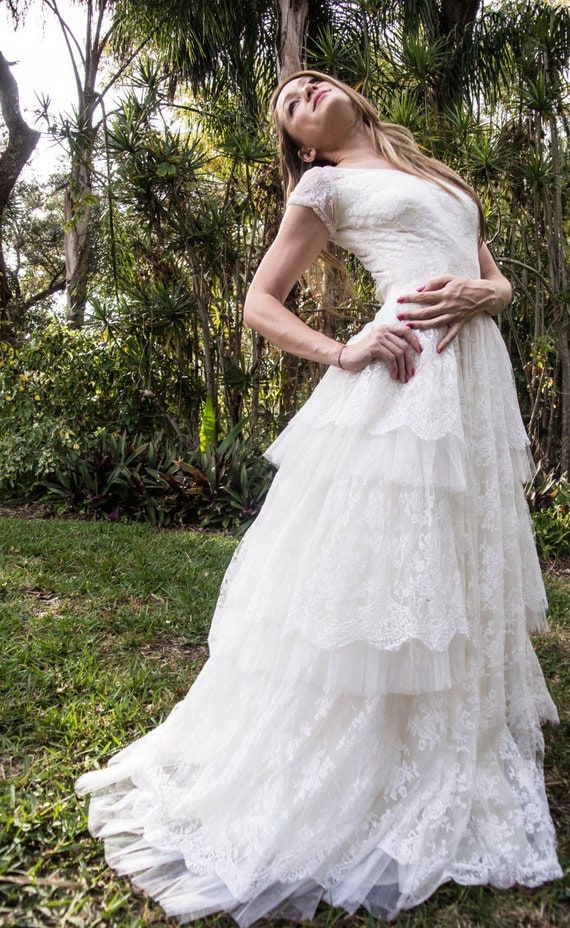 Another 1950s vintage dress, from
Mill Street Vintage
. It has a fantastic romantic look to it, doesn't it? And I like all the gathers at the bust, with a belted look waist. It has a great slimming effect. You can purchase this dress by clicking
HERE
.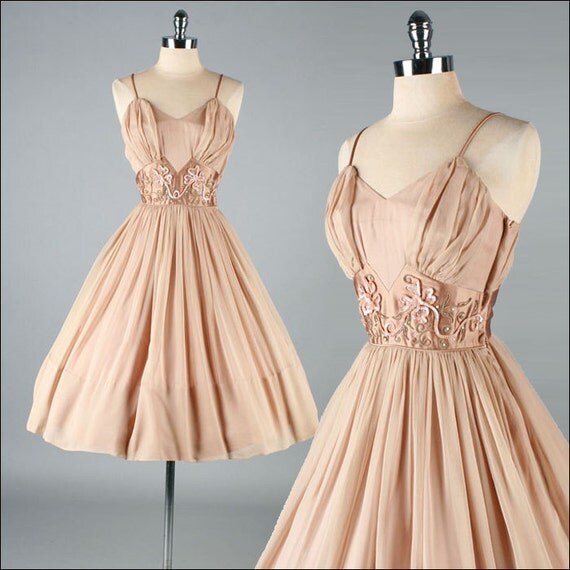 Everyone needs a little black dress, so why not this one from
Bad Girl Vintage
? Layers, buttons, and frills! Lovin this look very much! Click
HERE
to learn more about this vintage little black dress.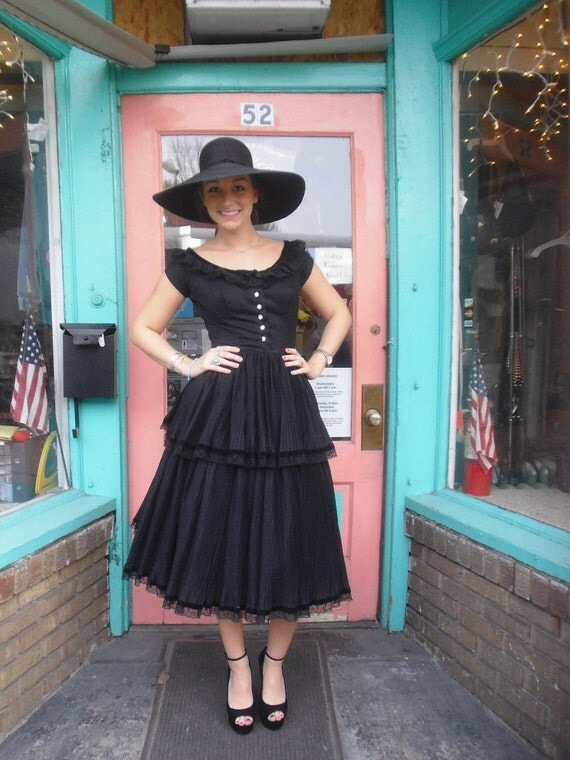 There are so many more I wish I could share with you, but that would make for one very long blog post! Be sure to stop by these shops and check out more of their vintage clothing.
May the craft be with you,