Let's face it. When it comes to crochet, I have a soft spot. I love all things crocheted!
As spring gets closer, I've been browsing all the springy crocheted things on Etsy. I found this lovely shop,
Redd Apple
, which has beautiful crocheted flower creations.
You can view the details of this flower necklace by clicking
HERE
.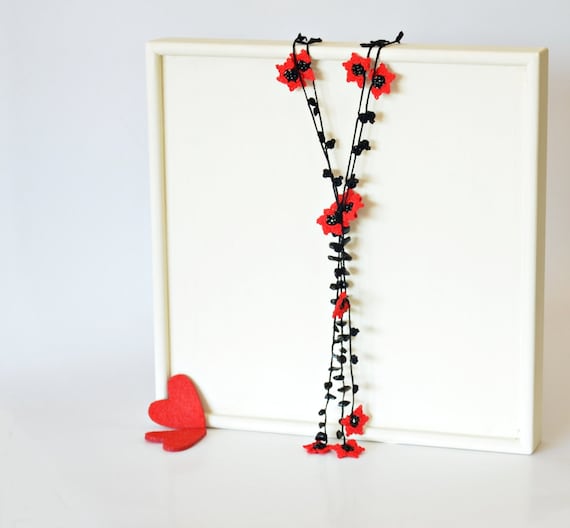 I really love the necklaces! So inspiring. And doesn't it make you feel ready for spring?
I think you could wear these with almost anything. I mean, they really add a touch of spice to your outfit, and she offers them in so many different colors. And they're really affordable too.
This lovely purple flower necklace can be found
HERE
.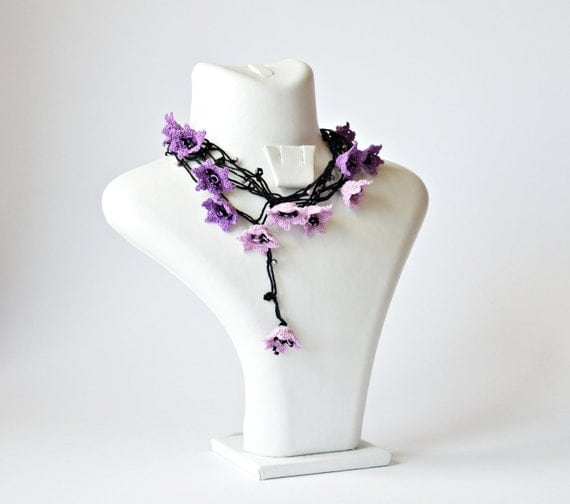 View more about this crochet flower necklace by clicking
HERE
.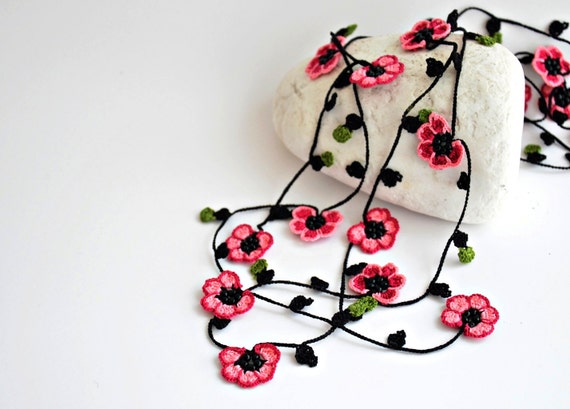 With all this lovely crocheting, I feel inspired to run and get my crochet hooks and get to work! I've been needing to add some new items to my shop anyway!
May the craft be with you,