Hey everyone! This week I get to interview a pretty cool person, Jamie! Jamie and her fiancé Adam are the owners of
Epic Edibles
, an awesome Etsy shop where you can get incredible tasting treats and goodies.
There is so much goodness in this shop, I don't know if I can even get through this interview without raiding the pantry for some chocolate (for those of you who didn't know, I'm a chocolate freak).

I'm eager to know more about Jamie and Adam, so let's ask them a few questions!
~~~~~~~~~~~~~~~~~~~~~~~~~~~~~~~~~~~~~~~~~~~~~~~~~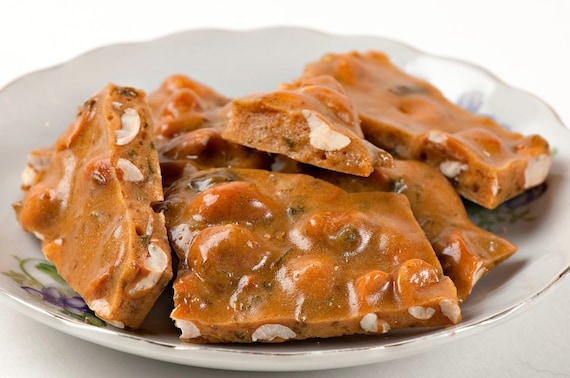 Some of my favorite memories from childhood are of making Christmas cookies with my Mom. Sure, we had our silly sugar cookies and other typical cookies, but she always made whatever struck her fancy in Bon Appetit magazine that year. I think my favorite recipe she found was the one for Viennese Sandwich Cookies. Wafer thin butter cookies, a very light lemony buttercream, and then about 1/5 of the cookie was dipped in bittersweet chocolate and covered in nonpariels. PURE JOY!! The best gift my Mom ever gave me was probably almost 20 years ago, when she decided to compile a family cookbook. That is my "go to" cook book for everything from Mom's From Scratch Lasagna, to my great grandmothers cooked butterscotch frosting. Luckily, both sides of my family were excellent bakers and candy makers, so most of my recipes for our goodies are generations old.
This was a great interview Jamie! We have a few things in common too! I'm also gluten free, and I live on a farm with my family. I eat farm fresh eggs and my brother-in-laws organically raised sausage almost every morning after my workout.
May the craft be with you,