Today I got to interview Kristen, who is the amazing creator behind I Heart Fink! I fell in love with this shop the moment I stumbled across it on Etsy. Her clothing is sooo amazing!
I love finding out more about the person behind a shop. It makes the product more special.
I'll let Kristen tell us about herself, but make sure you check out her Etsy shop at
I Heart Fink on Etsy
.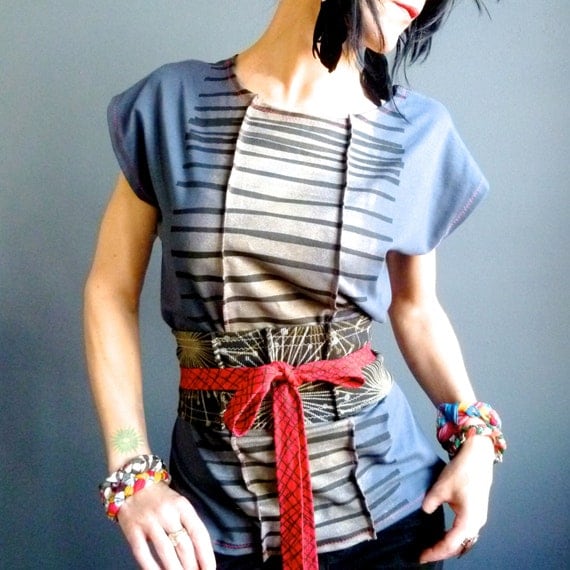 hi, I'm Kristen. I am an artist and have been creating since I was a very young child.
I make many things but have been focusing on my handmade garments for many years now (9!). I hand print fabrics using silkscreens made from my original artwork. I custom mix high quality inks and work on 2-4 yards of fabric at a time to completely cover the fabric with my art. I treat each piece of fabric as a work of art in itself. It is a time, labor and material intensive process and I love every minute of it! I then use my special fabrics to make one of a kind garments that I free-hand cut. I do Not use sewing patterns, ever. I use imagination and memory (memory for made to order items) to guide me for everything I make. Every garment I have ever made is a one of a kind piece.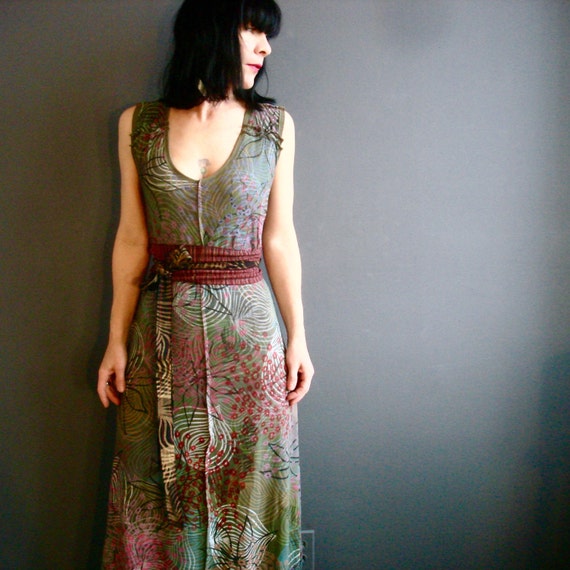 My mother is an artist. My sisters and I would watch her draw and it was like magic to see her turn a blank piece of paper into something very special. My first love was horses so I would draw horses night and day. I made a book about horses when I was very young and my family seemed to be impressed which of course inspired me to keep going (my entire life!)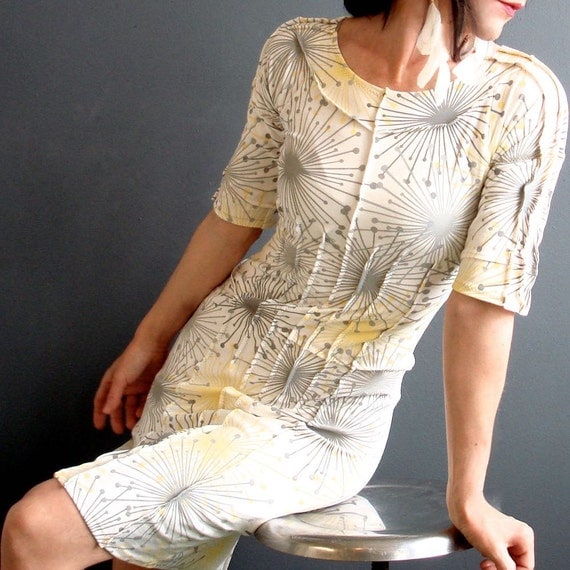 I live in St Louis and work in my home studio. I have a lot of space which is essential for having room to print and sew. The printing part of my process is really messy - I get in a very dreamy, emotional, intuitive headspace for this. The cutting and sewing part of my process is intense since I am cutting freehand and using very sharp scissors on fabrics I just spent hours and hours printing!....so I'm sure to be in a clear-thinking mode for this part.
I do not have a formula or ever even pre-plan anything...I go by my gut vibe for pretty much everything I do. I am totally present as I work so I feel like anything that is naturally part of who I am shows through...for instance, I was born in the 60s and feel like the 60s show through a bit in my designs.
I am inspired mostly by being a unique human being and trying to express that by being present in each moment. Each moment of every day is unique and simply "being there" is inspiration enough.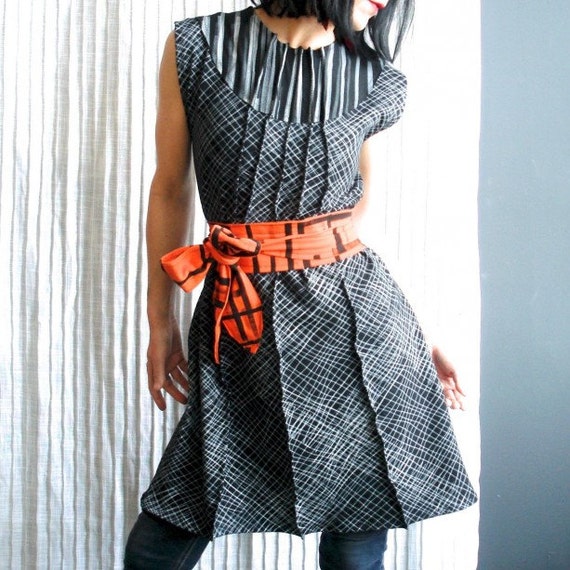 oh boy, this is tricky. there are several pieces I have made over the years that I look at and think "I made that! oh my gosh, how did I do that?!" My favorite pieces are usually the ones that are way out there and still function. To me that is the ultimate challenge to take lots of risks and have something be highly unusual yet still functional...and wearable in everyday life!
I don't sit around...I always have several things going at once - everything from trying to keep several houseplants alive (haha, I don't really have a green thumb so it's truly a challenge!) to stovetop coffee roasting & art in many forms like photography, paintings, art books, writing, crochet and many many other little side projects. I'm never bored ;)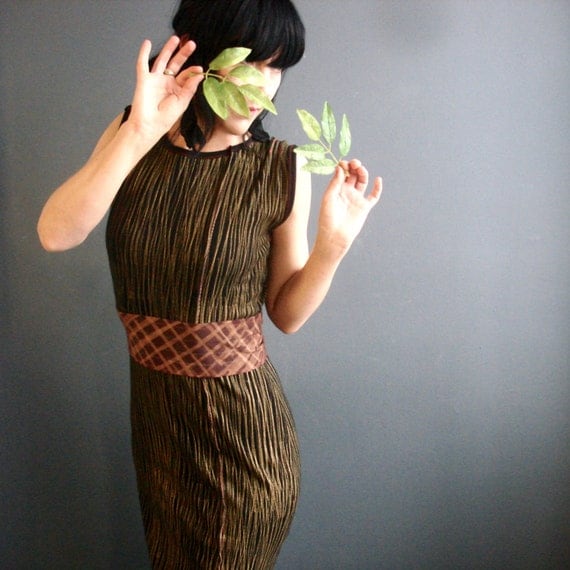 hmmm...as an artist this question always feels so alarming..like, oh, I have to have a business goal - gulpl! My goal is to sustain a life as an artist, grow as an artist and not lose my creative integrity.
NIck Cave, Smog, Low, Gary Numan, Leonard Cohen ... I am right next to a stack of records and just listed the ones on top..I have hundreds of records!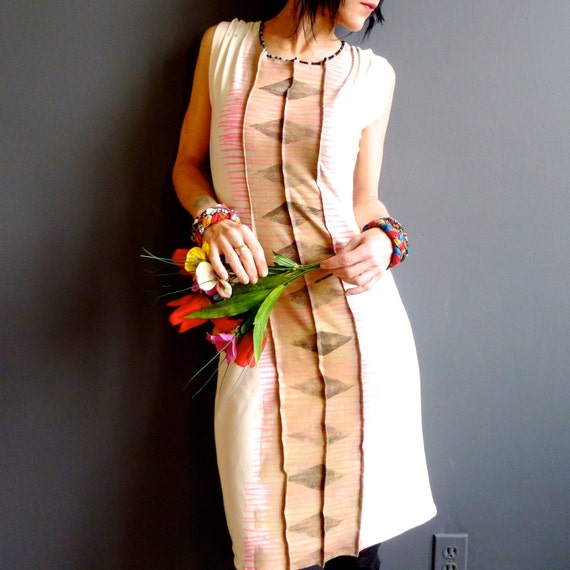 I don't play music much anymore, but used to take drum, fiddle, banjo and piano lessons. I still play the singing saw and banjo just for fun around the house.
You can check out Kristen's other Etsy shop where she sells her paintings Here.
You can also visit her website at iheartfink.com